Saturday, 14 April, USSVI Blueback Base held their annual Submarine Birthday Brunch.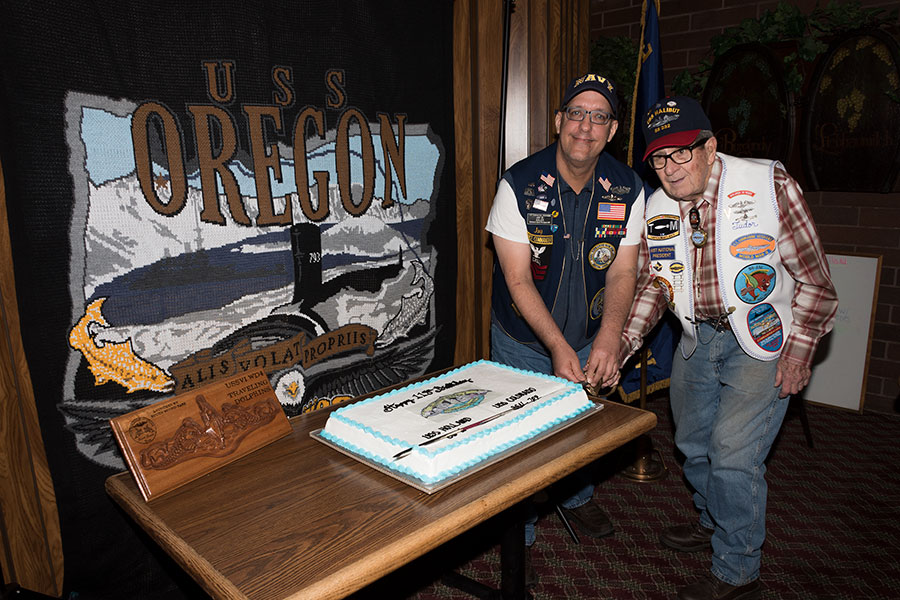 The Birthday cake was cut, using a Navy sword by the oldest qualified member at the party, Tudor Davis - 1943 USS Halibut (SS-232) and the youngest, Jay Agler - 1988 USS Greenling (SSN-614).
8 Base members were inducted into the HOLLAND Club.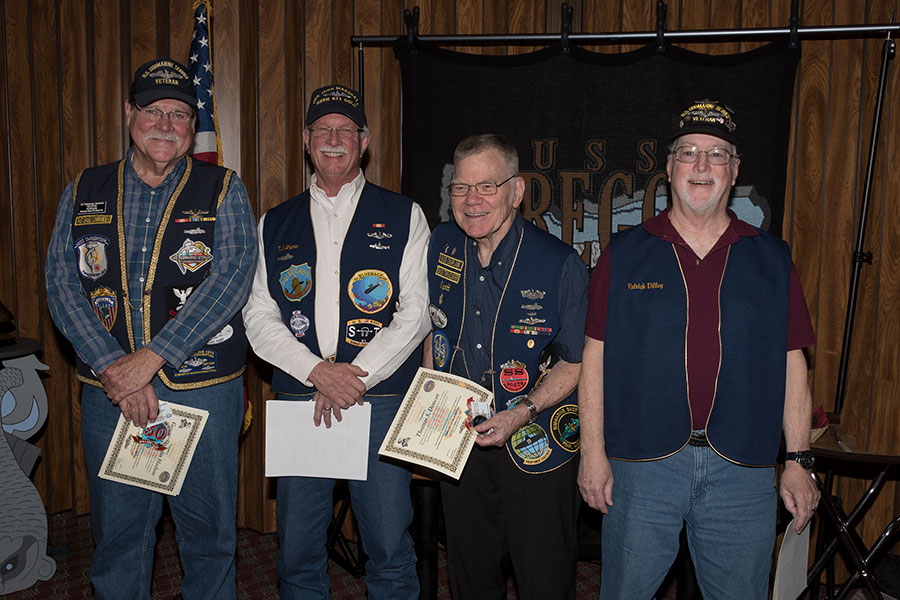 Left to right: George Hudson - USS Swordfish (SSN-579), TJ Wyers - USS John Marshall (SSBN-611), "Scotty" Duncan - USS Sargo (SSN-583), Pat Dilley - USS Abraham Lincoln (SSBN-602), not pictured Robert Mitchel - USS Blueback (SS-581), John Long - USS Halibut (SSN/SSGN-587), JD Corbett - USS George Bancroft (SSBN-643) and Chris Field - USS Caiman (SS-323)